At OMO, we believe that every stain represents an important experience - mud stains are the stamp of adventure, grass stains are the sign of exploration and fruit stains are the aftermath of discovery. Encourage your kids to get messy with our fun activities for happy, healthy, confident kids. We'll be there to sort out the dirty clothes afterwards.  
Muddy Shapes
Search for gold with this treasure hunting activity that will develop your child's conceptual thinking through shape sorting.  
What you'll need: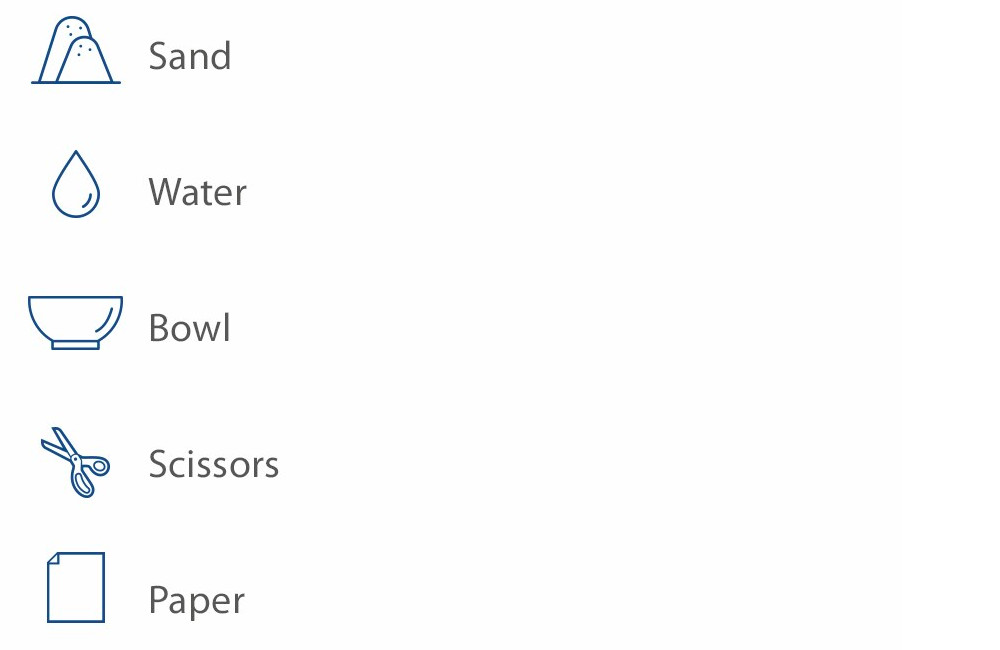 What to do:
Find an area outside that is nice and sandy. Grab a container or bucket and fill it with water.

Show your little one how to mix the sand and water to create a thick mud, then form shapes using your hands. Create a few shapes to help your child; you could make circles, squares, triangles or rectangles.

Help your child get involved by moulding a variety of muddy shapes. Count together to see how many sides each shape has.