At OMO, we believe that every stain represents an important experience - mud stains are the stamp of adventure, grass stains are the sign of exploration and fruit stains are the aftermath of discovery. Encourage your kids to get messy with our fun activities for happy, healthy, confident kids. We'll be there to sort out the dirty clothes afterwards.
Puddle Rainbows
A rainy-day outdoor activity that introduces your child to rainbows and the importance of water.
What you'll need: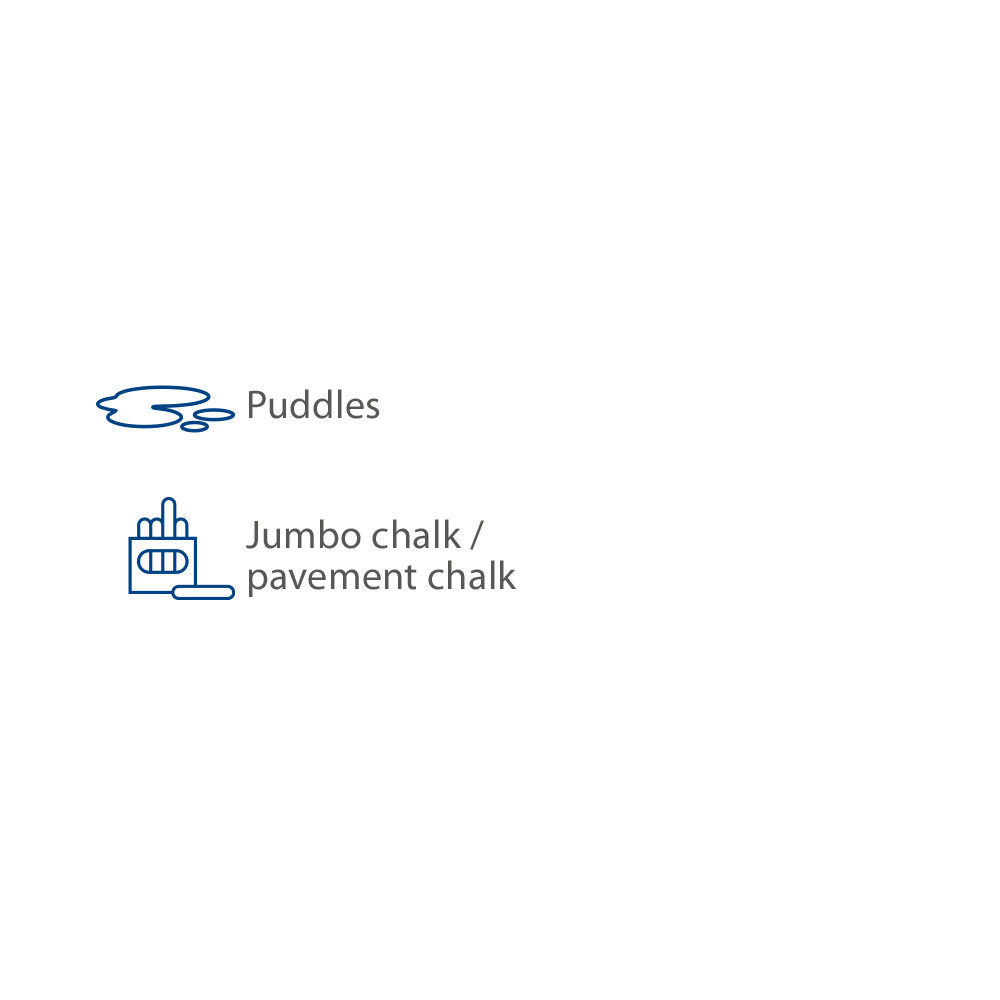 What to do:
This activity is a perfect way to let off energy after rain has kept your child inside for a few hours. When the rain has stopped, put on gumboots or sturdy shoes, grab your jumbo chalk and find a big puddle on the pavement. Help your child to draw a rainbow in the shallow part of the puddle and watch how the colours of the chalk blend together because of the water. Break off some pieces of chalk and let your child stamp on them to create spreading puddles of colour that blend together. Encourage them to create rainbow colours.
While you are playing, talk to your child about how rainbows are created when the sun shines through water. Talk about how important both rain (water) and sun are for living beings, and especially for plants. Encourage your child to see a rainy day as a good day, because it brings much needed water.
Alternative Materials: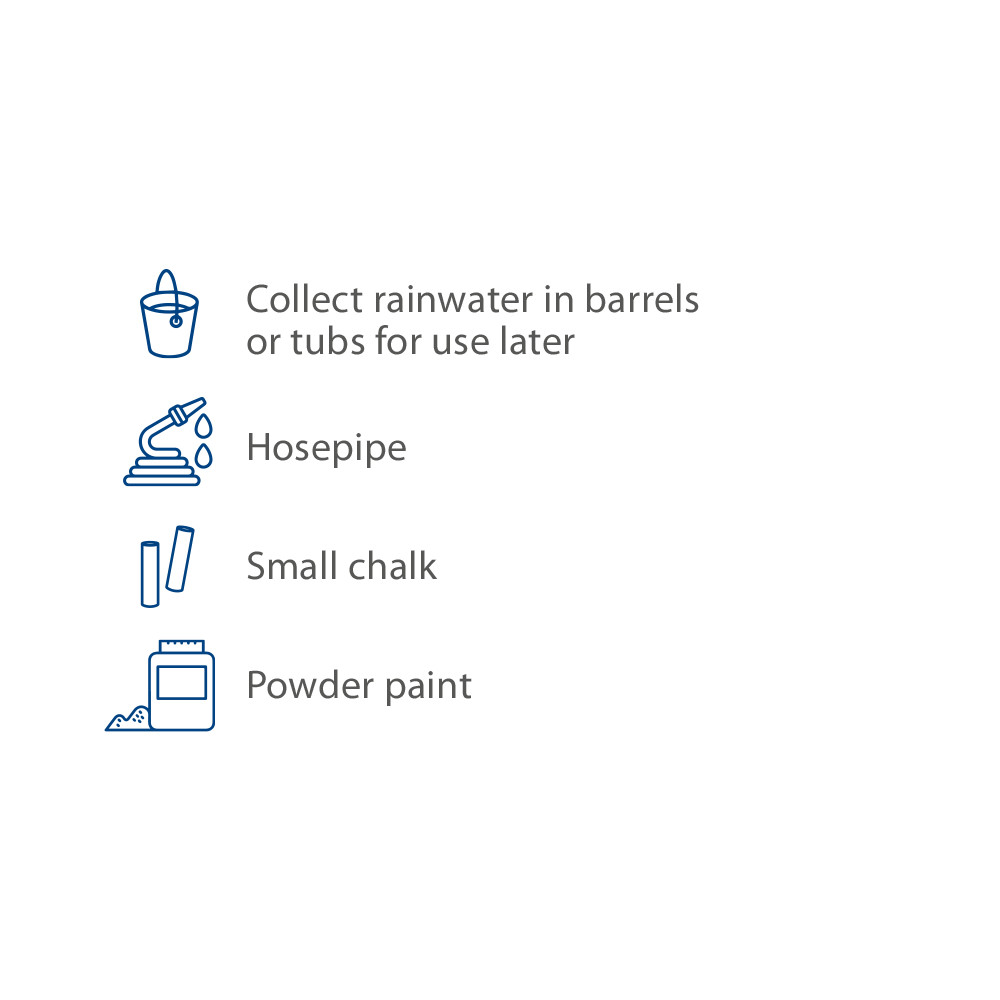 Change it up:
Make it easy: Draw a rainbow for your child and help them to name the colours.
Make it a challenge: Ask your child to draw the rainbow themselves and name the colours as they add them. 
Play with friends: Allow each child to colour in a different strip of the rainbow and encourage them to work together to create a large rainbow pattern by crushing chalk into the puddles.
Indoor play: This activity can be done in a tiled area indoors, such as in a bath or shower, but it is best enjoyed outside. 
Developmental areas:
Gross motor skills

Concepts – colour

Imagination
Values: 
Love of nature; creativity.