At OMO, we believe that every stain represents an important experience - mud stains are the stamp of adventure, grass stains are the sign of exploration and fruit stains are the aftermath of discovery. Encourage your kids to get messy with our fun activities for happy, healthy, confident kids. We'll be there to sort out the dirty clothes afterwards.
Body Tracing
This body activity will bring out your child's creative side. It will help them develop body awareness and fine motor skills while having fun and getting messy.
What you'll need: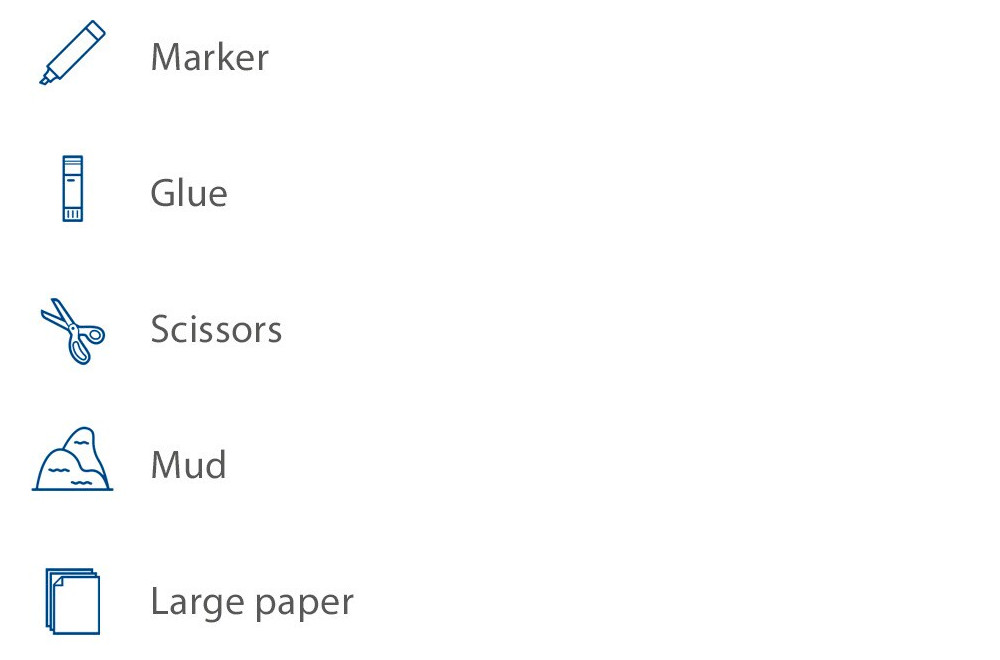 What to do:
Ask your child to lie down in the centre of a large piece of paper so you can trace around their body with a marker. The paper should be big enough for their whole body to fit or you can stick pieces together if it's too small. 

Now that you have a body outline encourage your little one to decorate the body with paint or mud and chat to them about the different body parts. 

Show them how they can use natural items like leaves, stones and sticks to make a face, e.g. stones for eyes, sticks for the nose or grass for the hair.