At OMO, we believe that every stain represents an important experience - mud stains are the stamp of adventure, grass stains are the sign of exploration and fruit stains are the aftermath of discovery. Encourage your kids to get messy with our fun activities for happy, healthy, confident kids. We'll be there to sort out the dirty clothes afterwards.
Tap Tap Tap!
Home-made tap shoes are a great way to get your child moving and tapping out a beat.
What you'll need: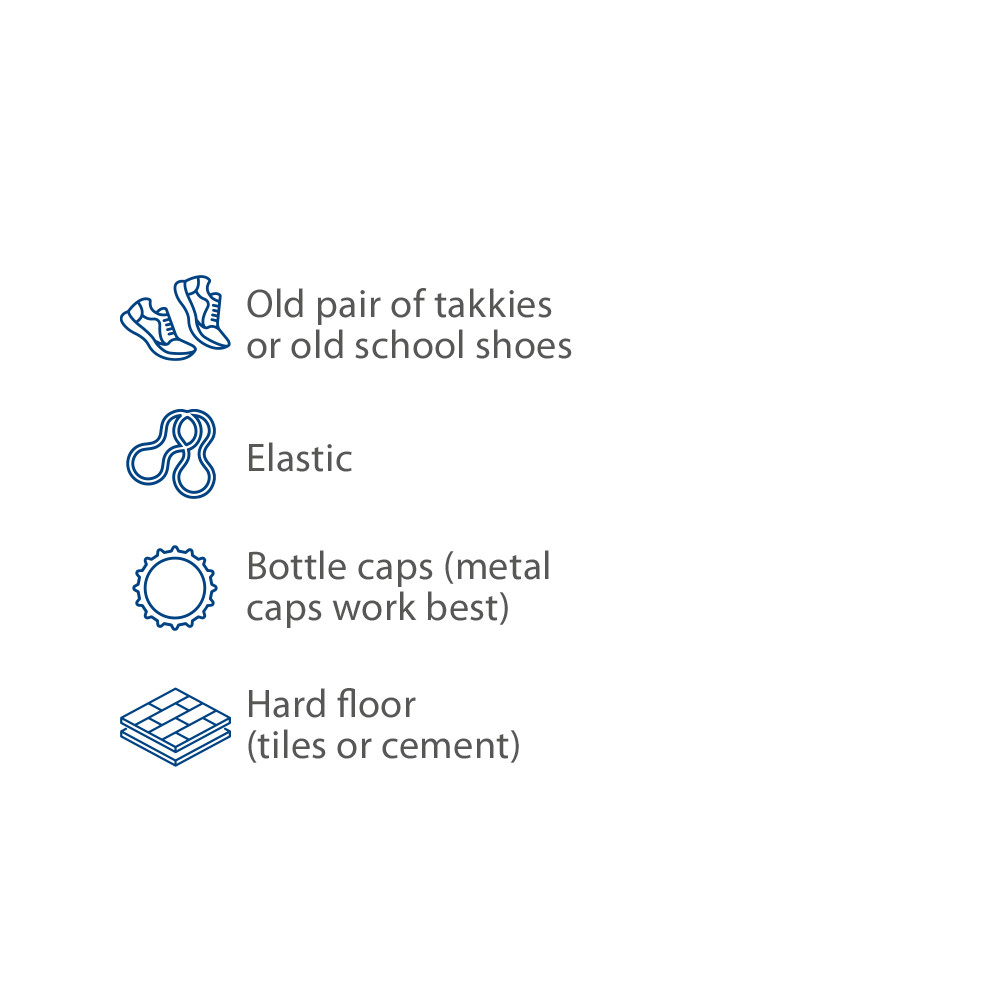 What to do:
Start by making a hole in each side of the bottle cap edge. Help your child to thread the elastic through the holes and tie it off. Make two or three bottle caps per shoe. When all the bottle caps are ready, get your child to wrap the elastic around the shoe so that the bottle cap sits snugly under the sole. Now it's time to get moving! Play a favourite song and dance around a bit to get the feel of the tap shoes. Ask your child to tap out a beat with just their left foot: 1-2-3-4… 1-2-3-4. Now ask them to tap the same beat with just their right foot. When they've got the hang of the beat, see if your child can tap out an alternating beat of L: 1-2, R: 1-2, L: 1-2, R: 1-2. 
NOTE: If you have old shoes that can be dedicated to this activity, glue the bottle caps on, or use electrician's tape wrapped around the shoe to hold the bottle caps firmly in place.
Alternative Materials: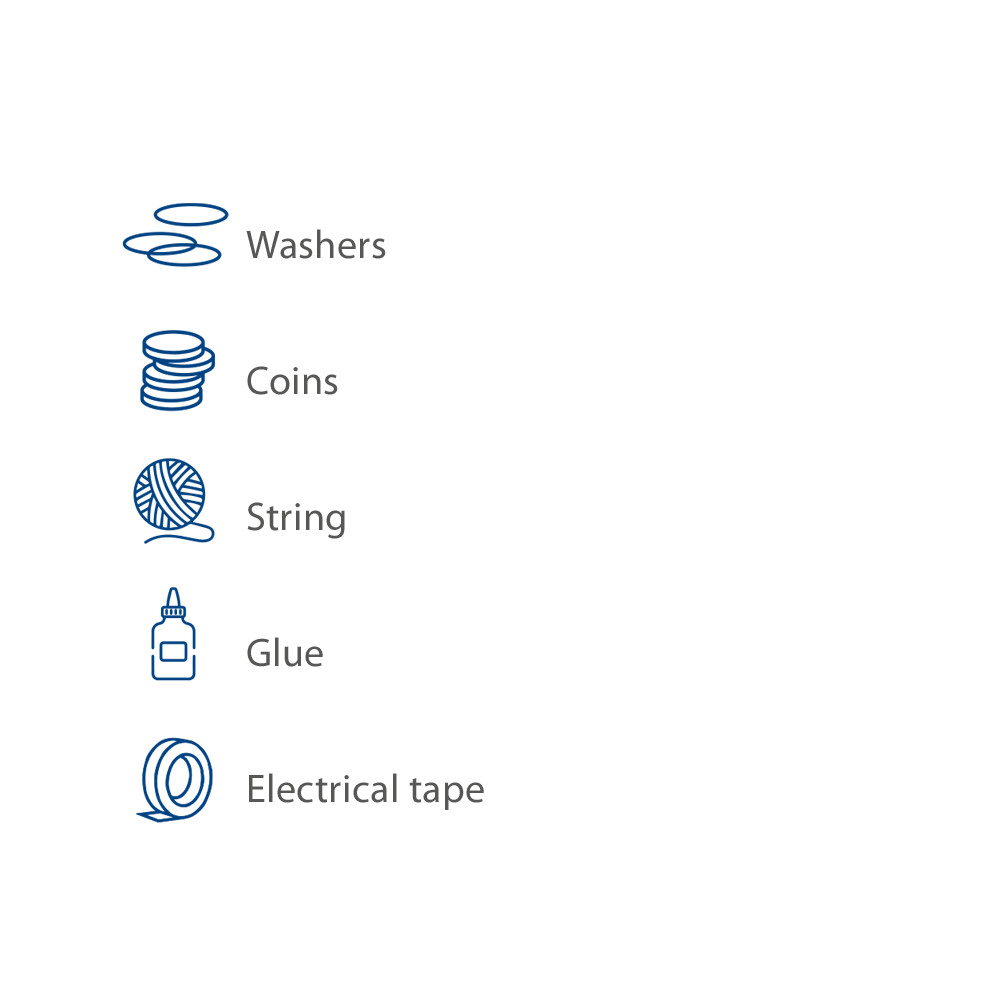 Change it up:
Make it easy: Keep things simple with a basic beat on just one foot at a time, or just let your child enjoy the sound of tapping as they dance to their favourite songs.
Make it a challenge: Show your child some online videos of tap dancers and encourage them to try being creative with beats and heel-toe steps. 
Play with friends: A group of friends can dance together or take turns to present a beat for the others to try.
Indoor play: This is an activity you can do anywhere that you have a hard floor and a bit of space for your child to move about. If your space is limited, try using a strong plastic tray and keep the dance movements small while still tapping out the beats with each foot.
Developmental areas:
Gross motor skills

Spatial perception

Balance

Concepts – counting

Concepts - rhythm
Values:
Creativity; love of music; understanding the value of exercise; teamwork.