At OMO, we believe that every stain represents an important experience - mud stains are the stamp of adventure, grass stains are the sign of exploration and fruit stains are the aftermath of discovery. Encourage your kids to get messy with our fun activities for happy, healthy, confident kids. We'll be there to sort out the dirty clothes afterwards.
Body Painting
Make a giant 'painting' of your child by covering them in bath paint. They'll enjoy lots of messy fun while learning names for the different body parts.
What you'll need: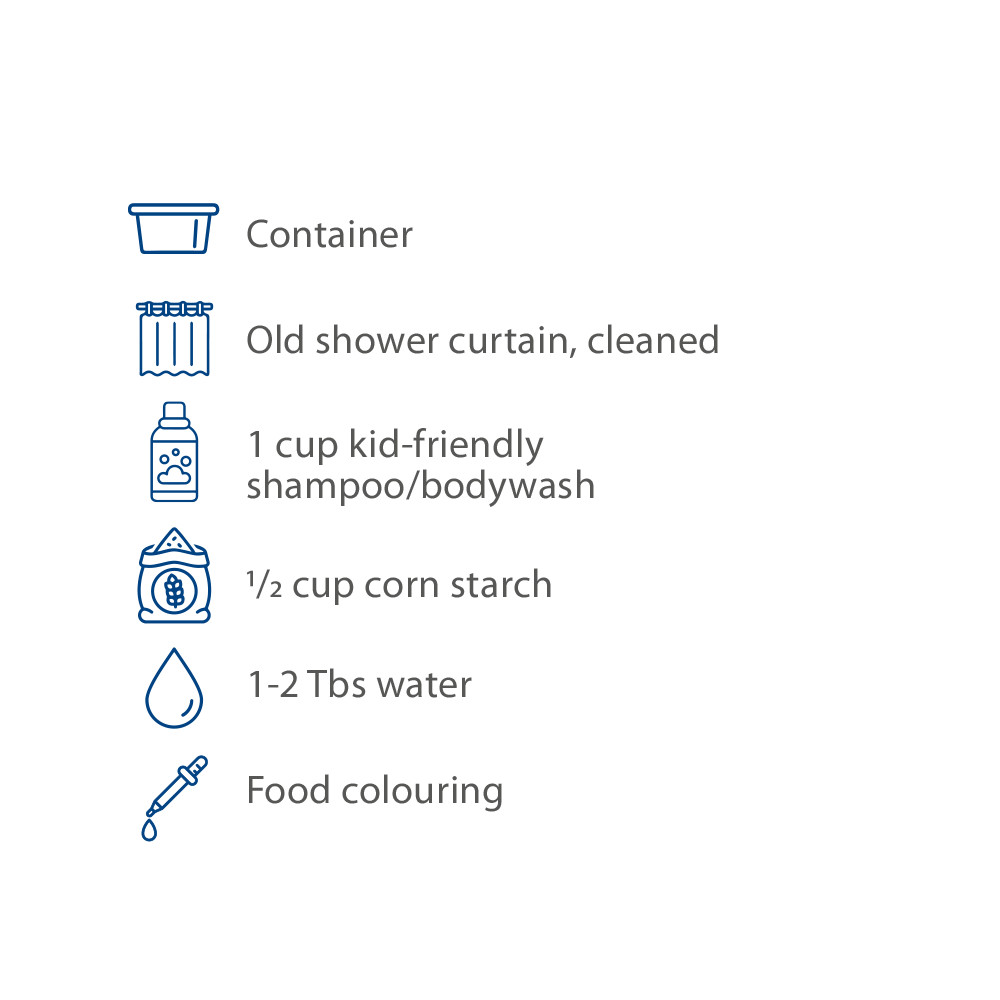 What to do:
First prepare your bath paints. Your child can help with this. Mix together the soap and corn starch, then add the water a little at a time until the paint is thin enough to paint with but not too runny. Decide what colour you want to make it and add a couple of drops of food colouring, then mix again. This will make quite a lot of paint but make extra if you think it's not enough for this project. You can always store it for bath time fun.
Lay out the shower curtain. Have your child put on old clothes or a swimming costume. Now coat the back of their body in paint. While you are painting them, ask your child to name the body parts that are getting painted. You can use this opportunity to talk about personal space and how some parts of their body are private. Remind your child that they always have the right to say no if someone wants to touch them in a way that makes them uncomfortable.
When you have painted your child's legs, arms and back, have them lie down on the shower curtain to make a life size 'print' of themselves. Help your child to stand up so that they don't smudge the print too much. Now they can use their hands and fingers to decorate the area around the print and create a life-sized self-portrait. You can make other colours of bath paint to decorate with, and use flowers, leaves and other natural items to decorate the portrait. Take a photo of the finished portrait for your child to keep, then clean off the shower curtain so it can be used again.
Alternative Materials: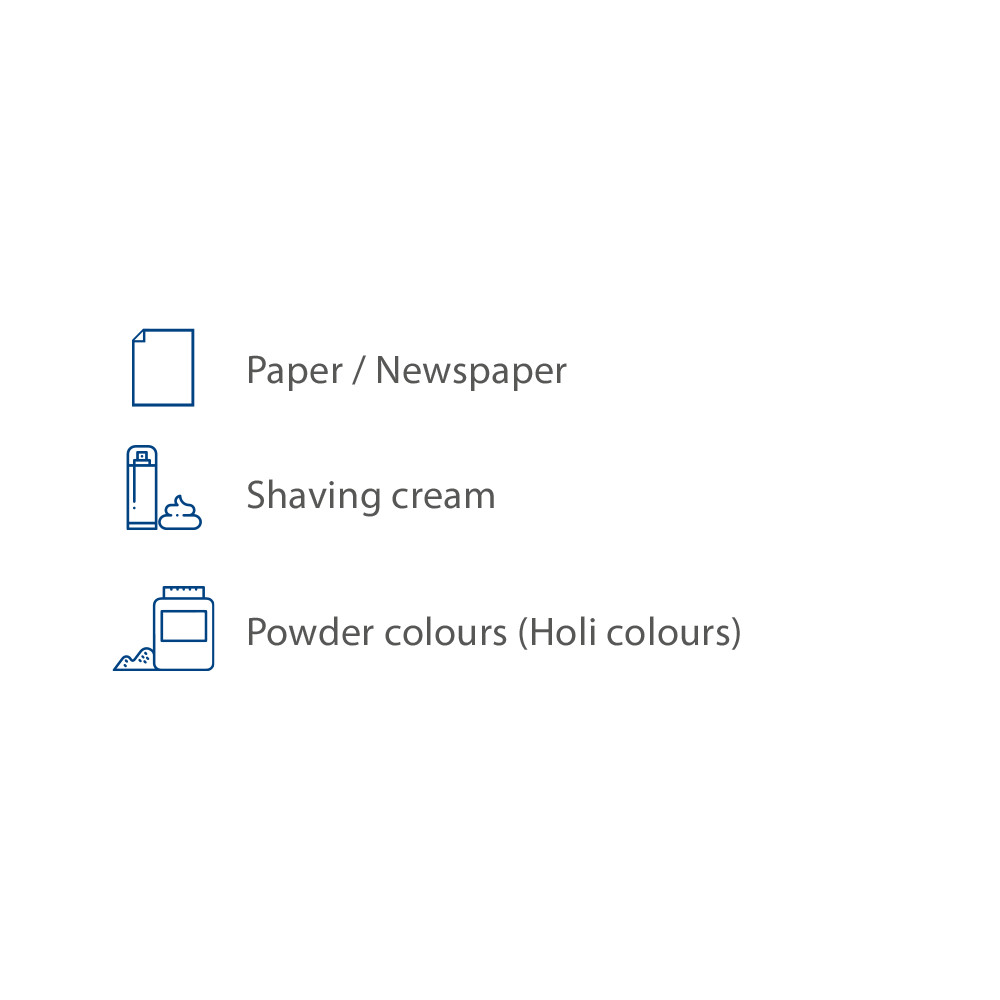 Change it up:
Make it easy: Sing nursery rhymes like 'Head, shoulders, knees and toes' to help your child remember the different body parts.
Make it a challenge: Ask your child about internal body parts like the skeleton, heart, lungs, eardrums and so on.
Play with Friends: A group of friends could have a wonderfully messy time making a group portrait. Make a competition to call out the names of body parts as you point to them – whoever calls out first gets to add the next decoration on the picture.
Indoor play: This activity could be done in a bathroom as the bath paint is designed to wash off tiles.
Developmental areas:
Gross motor skills

Concepts – body parts
Values instilled
Self-confidence; self-respect; empathy; creativity