At OMO, we believe that every stain represents an important experience - mud stains are the stamp of adventure, grass stains are the sign of exploration and fruit stains are the aftermath of discovery. Encourage your kids to get messy with our fun activities for happy, healthy, confident kids. We'll be there to sort out the dirty clothes afterwards.
Taking care of nature
This garden exploring group activity will help your child learn to care for nature and develop their social awareness skills.
What you will need: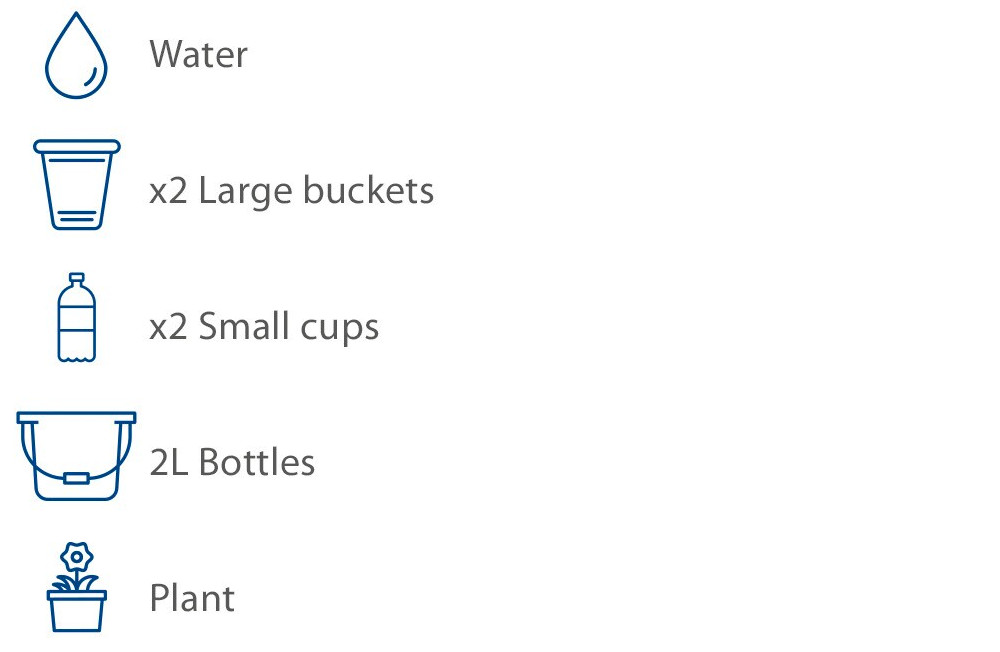 What to do:
Create a competitive atmosphere to make this activity more fun and exciting.

Divide the children into teams and give them each a cup. Fill a 2L bottle with water and make a hole in the lid, so it is easier to pour. Nominate a child to fill their teammates' cups using the 2l bottle. Once all the cups are full, the children will run to the bucket and empty the water into it as fast as they can. The team that finishes first wins!

When the buckets are full, help the children find trees or plants that they can water in the garden. Try to make this educational by explaining why they should take care of plants and what the water does for the plant.