Home

/

OMO Odour Eliminator 3 in 1 Capsules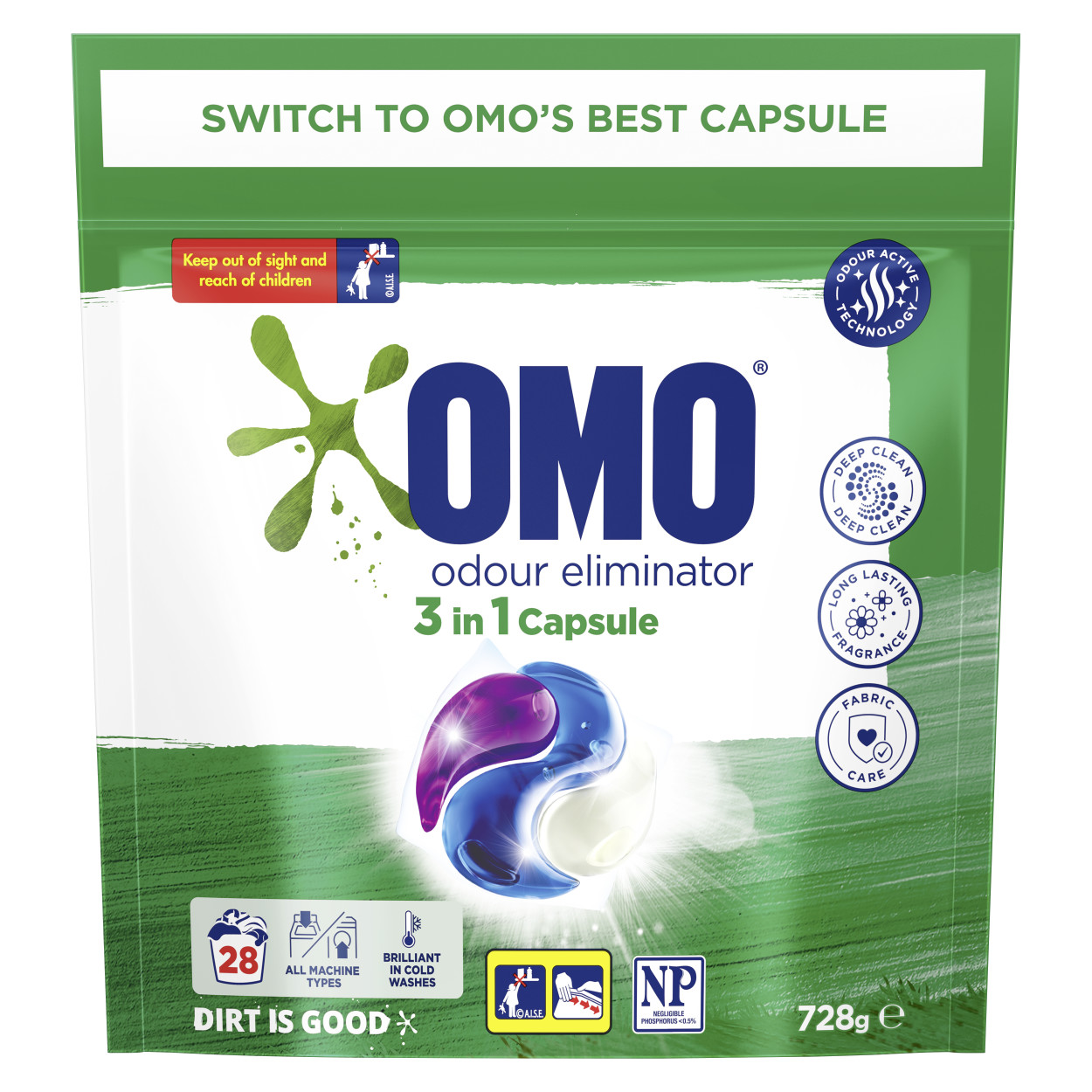 OMO Odour Eliminator 3 in 1 Capsules
OMO Odour Eliminator 3 in 1 Capsules deliver a triple threat against bad odours with deep cleaning, odour defence technology and long lasting fragrance to keep your clothes smelling fresh.
Benefits
Switch to Omo's best capsule - with Odour Defence Technology!
3 in 1 laundry capsule gives a Deep Clean, Long Lasting Fragrance and Fabric Care
Throw directly into machine drum
Designed for all washing machine types
Recommended by leading machine manufacturers
Pop in the drum, laundry easily done!