Capsules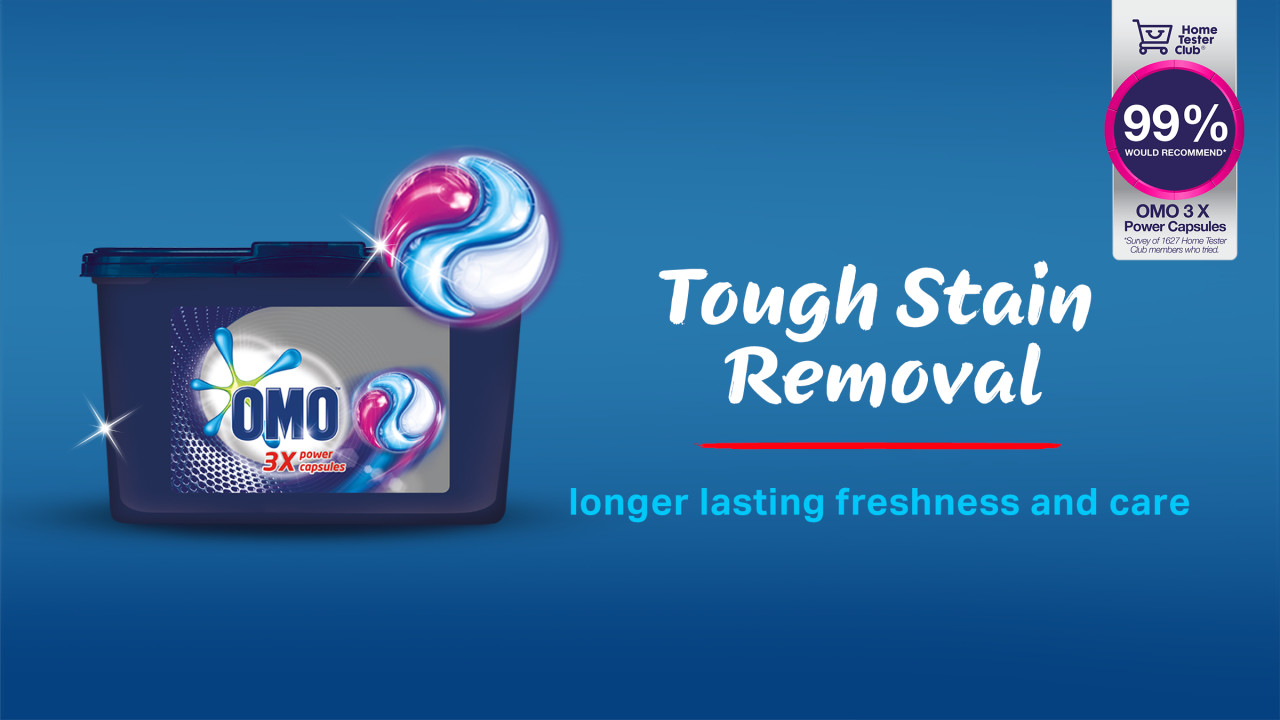 Capsules Convenient and efficient, OMO washing capsules deliver the right dose every time. These handy pre-measured washing machine capsules to make every load a little easier – giving you maximum results with minimal effort. Choose our washing gel capsules to take the stress out of laundry.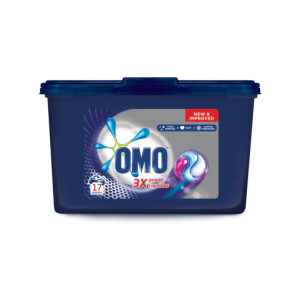 OMO 3 X Power Capsules
Introducing OMO 3 X Power Laundry Capsules, our new and improved 3-in-one product that is both convenient and powerful while caring, removing tough stains and freshening your garments. It allows you to monitor your capsule use and know exactly how many washes you have left without any mess or fuss. Our capsules dissolve faster than the leading competitor, meaning that you get fast and effective stain removal even in a quick wash. For powerful stain removal, extra care and longer lasting freshness, try OMO's new and improved 3 X Power Laundry Capsules.
Contains 3 x more stain removal per drop than liquid detergent
Convenient, clean and self-contained
Quick and easy: one simple action - just throw it into the drum – anyone can use it!
Practical, convenient pack, easy to store and light to transport
Faster and less messy than liquid or powder detergent
Dissolves fast, working well in a 30-minute quick wash
Does not contain bleach, helping to reduce the damage to fibres and maintain colours for longer.
NEW Fragrance system – up to 14 days of wash-to-wash freshness