Home

/

OMO Auto 3 x Power Capsules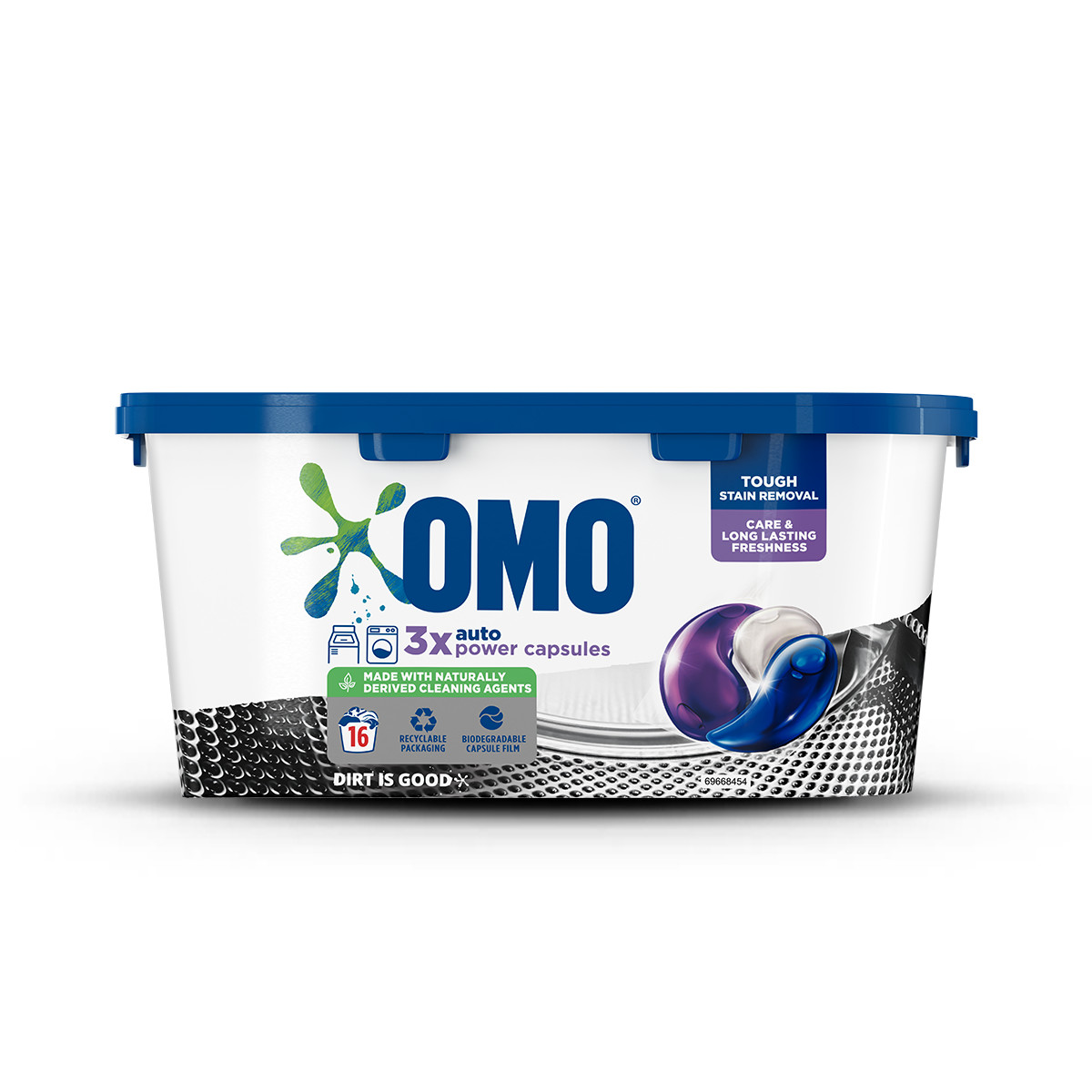 OMO Auto 3 x Power Capsules
OMO Auto 3x Power Capsules are specifically formulated for tough stain removal, care and long lasting freshness. Simply pop the capsule at the back of the drum, add laundry and enjoy the great results. Our new and improved 3-in-1 capsule is both convenient and powerful. Our capsules dissolve faster than the leading competitor, meaning that you get fast and effective stain removal even in a quick wash.
Benefits
Specifically formulated for tough stain removal, long lasting freshness, and care
Made with naturally derived cleaning agents
Contains 3 x more stain removal per drop than liquid detergent
Up to 14 days of wash-to-wash freshness
Convenient, clean, and self-contained
Quick and easy: one simple action – simply place into the back of the drum, add laundry, and enjoy amazing results – anyone can use it!
Practical, convenient pack, easy to store and light to transport
Faster and less messy than liquid or powder detergent.
Dissolves fast, working well in a 30-minute quick wash
Does not contain bleach, helping to reduce the damage to fibres and maintain colours for longer
Recommended by leading washing machine manufacturers Samsung, Bosch and LG
Suited for all machine types
Biodegradable capsule film
Recyclable packaging
The number one rule to successful use of capsules is that the capsules must be added to an empty washing machine drum before adding laundry and water. If the capsule is placed on top of laundry, it may not dissolve properly. This can result in streaks and spotting from deposits of detergent left on the wet clothes. Streaking can also happen if the washing machine is overloaded with clothes and or if the capsule isn't exposed to enough water to dissolve which can happen if a short cycle is used with a heavy load of washing.